CENTER FOR LEADERSHIP IN GOVERNMENT INTRODUCES
BIG DATA ANALYTICS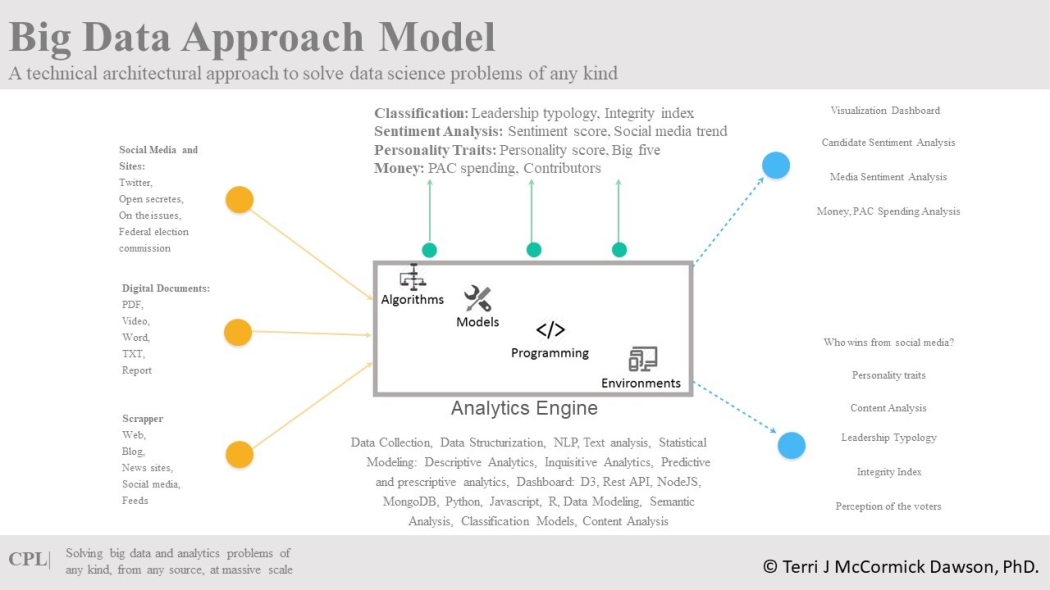 POLITICAL INTELLIGENCE PLATFORM SERVER
The Political Intelligence Platform™ (PIP™) enables Data Mining, Data Standardization, Data Visualization, Big Data Analytics, Statistical Analysis, Technology Implementation and other activities that are seen as key development activities required to deliver the Center's Objective.
The PIP™ provides for the quick turnaround of the deliverables and reduces the Development cost. The Center for Leadership in Government, Politics, and Public Policy will license its platform to this project in order to conduct - Data Mining, Data Standardization, Data Visualization, Statistical Analysis, and Web development modules and algorithms at a big data scale.
PIP™ is a self-serve data collection engine with data pipeline configurations and monitoring, data governance, data¬ at ¬rest security, data lineage, advanced search, and data visualization capabilities. PIP™ is designed to be a data management and analysis platform for structured and unstructured data on a Big Data scale.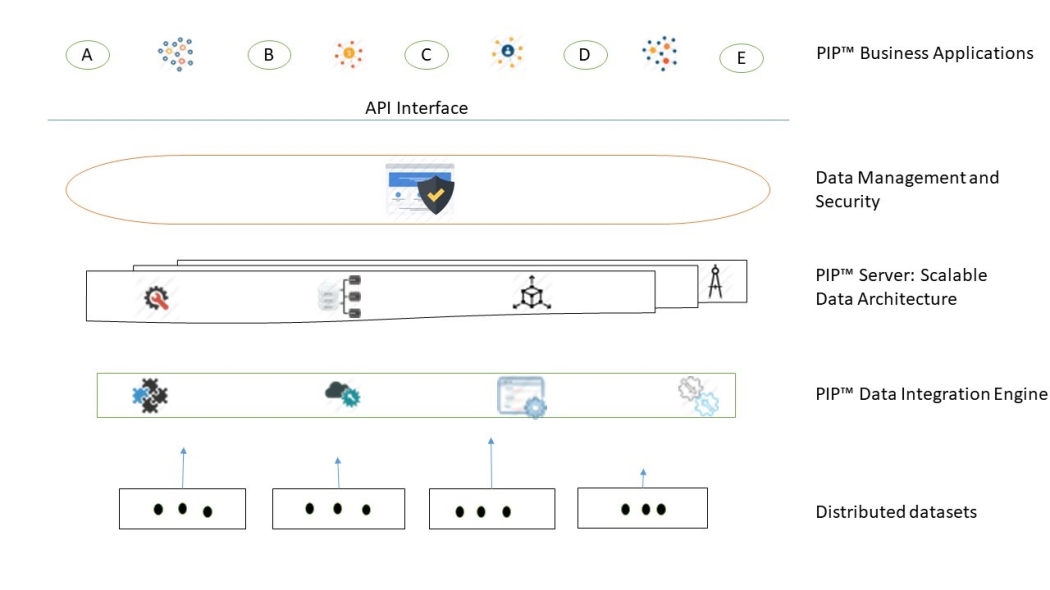 POLITICAL INTELLIGENCE PLATFORM™ SERVER - Architecture
Above API Interface explains how PIP™ operates on highly unstructured functional silos of data and how data ingestion technology applied to fetch external data, integrates databases and customizes the Platform apps.